AHA National CEO Stephen Ferguson has agreed to stay on in the role another five years, continuing negotiation at a Federal level affecting the hotel industry nationally.
Ferguson joined the Australian Hotels Association in 2014, coming from a role as CEO of the Brisbane Racing Club.
Just months out from a Federal election he has agreed to extend his contract, and concedes it didn't take much convincing.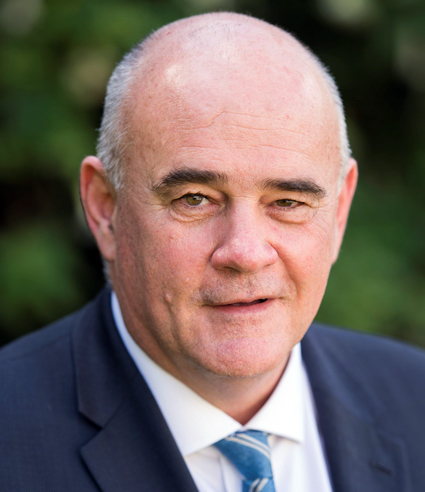 "It's really nice recognition. I've worked in plenty of organisations where you're working alongside others, but this is really quite different; it's really a very collaborative organisation.
"There's no doubt the hotel industry is the best in the nation, and I look forward to continuing to work hard on behalf of members over the next five years. I'm proud to represent a diverse industry with members stretching from the city to the bush and employing more than 200,000 hard-working Australians."
The role has Ferguson frequently talking, often behind the scenes, with key people on The Hill.
He says 2019 brings a continuation of discussions with government on commercial issues such as the shortage of cooks and chefs, the AHA arguing more foreign workers are required until Australia's education system makes up the shortfall in this sector.
The Association is working to maintain Industrial Relations issues, most recently the 'double-dip' on casual workers, and retaining the regulations brought in by minister Kelly O'Dwyer.
Price reliability and sustainability in the energy sector is another hot topic set to continue for years to come, while the hard-fought process to bring APRA and PPCA licensing under one entity, OneMusic, is "getting to the end of a very long road".
Ferguson says it's about strategically making the voice of the hotel industry heard.
"You just try to make sure that their thinking doesn't occur in a vacuum.
"The two most heavily regulated aspects are gaming and alcohol, and they are a matter of eternal vigilance, ensuring that a fair message gets out in the marketplace."
National President Scott Leach congratulated Ferguson and says he has had made a real difference to the Association.
"He is a person of the highest personal integrity and an extremely effective operator, able to deal with politicians of all stripes on a regular basis.
"On behalf of the board I congratulate him on his re-appointment."