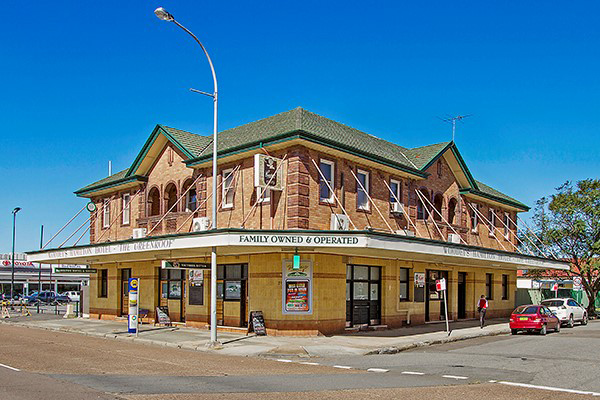 After three decades, the Woodward family has parted with their "Green Roof" hotel.
Located in the west Newcastle suburb of Hamilton, Woodey's Hamilton "Green Roof" Hotel has sold at auction for around $3.6 million to local operator Russell Richardson.
Built by Tooth and Co in 1936, the popular local haunt is the (self-confessed) "best country pub in the heart of cosmopolitan Hamilton".
The five-week auction campaign by Ray White Hotels drew considerable interest, and the all-important competing bidders for the family-run hotel.
"Numerous interested parties commented to us throughout the campaign that the prominent site the hotel enjoys and underlying commercial property value were compelling attributes when considered in conjunction with the cash flow benefits the business promoted," said Ray White's Blake Edwards.
"We're very pleased to have produced this strong result for the Woodward family who have owned and operated the property in an outstanding fashion for over 30 years."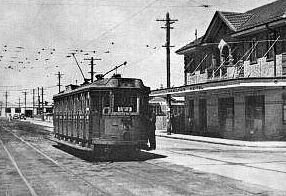 Richardson already operates local establishments Fannys and the King Street Hotel, and recognised the opportunity to build his portfolio amongst "spirited bidding".
Last year Ray White sold the nearby Exchange Hotel for the record price in the area of $9.25 million, and Asia-Pacific director Andrew Jolliffe says the sales are indicative of increasing investor interest in properties outside the major cities.
"We have invested heavily as a company in terms of time, capital and human resources regionally in order to service what we see as a significant area of the market deserving a deliberate, professional approach," said Jolliffe.
"Our strategic investment has been rewarding and has seen our company facilitate the sale of numerous high quality freehold hotel assets in the past two months, in Port Macquarie, Bateman's Bay, Unanderra, Port Kembla, Newcastle and Bathurst."