A Supreme Court case and suit for bankruptcy sees embattled entrepreneur Damian Griffiths' stalwart Alfred & Constance pub and Limes Hotel for sale again, this time under receivership.
Hospitality developer and king of the Doughnut Time franchise, Griffiths began to encounter financial woes a few years ago, briefly listing the two Brisbane hotels late 2016.
But after losing a court action by his aunt and her son, Wendy and Murray Griffiths, both venues went into default and closed suddenly late 2017. At the same time, news emerged Griffiths had managed sale of his popular Les Bubbles restaurant, and the Doughnut Time chain.
Receivers and managers McGrathNicol were appointed to oversee the former jewels in Griffiths' portfolio, managed by Anthony Connelly and Jamie Harris.
The receivers reopened the ever-popular Alfred & Constance again in February, but without the venue's eateries Kwan Bros and Alf's Place, and noticeably under-performing.
Aunt Wendy has reportedly gone on to file bankruptcy proceedings against Griffiths, and Frasers Property is said to be seeking over $400k in the Supreme Court over breach of contract and unpaid rent at a Sydney Doughnut Time store.
Alfred & Constance is comprised of two 'Queenslander'-style buildings retro-fitted as a gastro-pub, with beer garden, café, restaurant, Fever nightclub and a late-night liquor licence. Its versatile layout lends itself to reconfiguring options that could further increase profitability.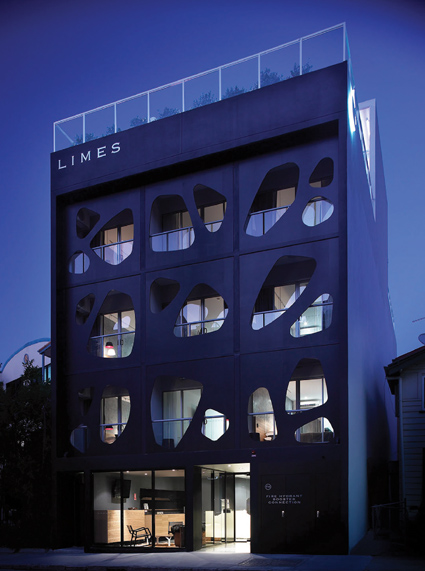 Limes is a 4.0-star boutique hotel designed by award-winning Alexander Lotersztain, opened in 2008, with 21 guest rooms and a rooftop bar featuring two plunge pools.
Both are proximate to Fortitude Valley train station and major destinations such as the RNA Showgrounds and Convention Centre.
In settling the estate, McGrathNicol has now officially returned both Brisbane hotels to market, through CBRE Hotels' Paul Fraser, Wayne Bunz and Hayley Manvell.
"The sale presents a great opportunity for an incoming purchaser to secure one or both sought-after venues within the accommodation, restaurant and bar scene," offers Fraser, CBRE Queensland director.
"These assets both possess strong brand equity, and as such we believe they will be keenly sought after from the market," added Manvell.
Limes Hotel and Alfred & Constance are being offered via International Expressions of Interest campaigns, closing Thursday, 19 April.