Carlton & United Breweries (CUB) has announced an innovative new beer system answering consumer demand for flavour and variety.
CUB is working with pubs in Victoria, NSW and Queensland to trial the new concept, which uses a flavour 'pod' to infuse natural flavour essences into an easy-drinking lager.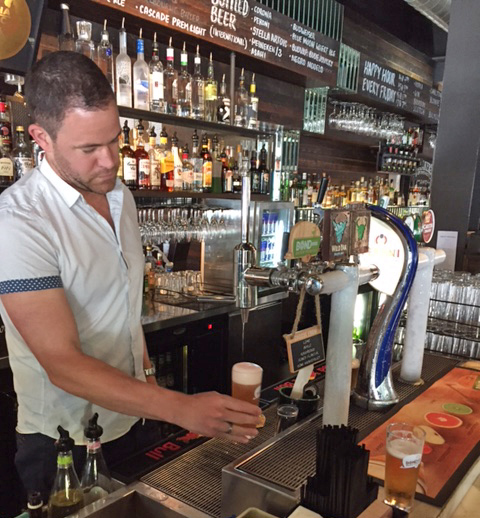 The big brewer says the system – a first for Australia – is in response to consumer trends showing many drinkers seeking increased variety in beer styles and flavours. The draught beer innovation, which uses a specially designed tap to dispense the flavour from the pod, is another part of CUB's work with venues to reinvigorate the pub sector.
"With so many options for entertainment, pubs need to provide new and different experiences for consumers in order to compete," says CUB MD Richard Oppy.
Around thirty venues are trialling the new system, including Feros Group's speakeasy pub, Huxley's.
Speaking to PubTIC, Feros operations manager Simon Johnson says it is surprising people, including him.
"I'm not a fan of 'radler' flavoured beers, but I went to CUB head office and tried these, and was blown away," says Johnson.
"It has been getting good feedback, and good cut-through with the ladies. Some people even like it on ice, kind of like a shandy only full-strength – it's that kind of refreshing drink."
The 'Bond Brothers' pods offer the flavours of pink grapefruit, honey, lime, raspberry and apple, for "a refreshing twist on beer". The pods themselves can be recycled.
"It's early days, but Bond Brothers is creating conversation and sparking interest from drinkers," reports Oppy.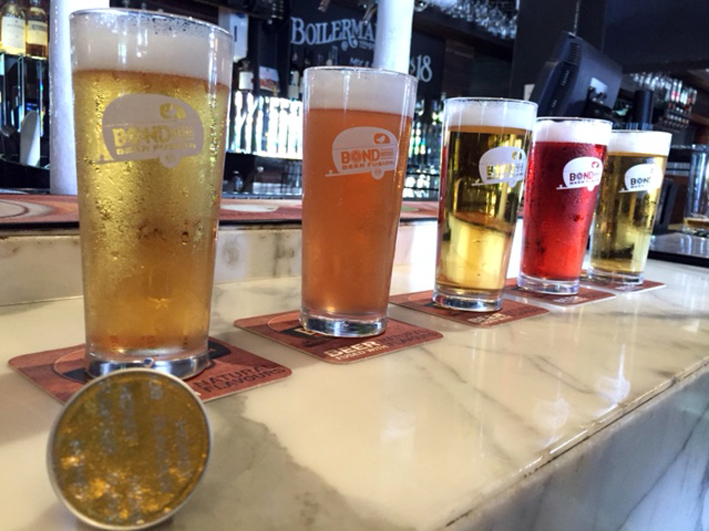 Some of the venues participating in the trial:
Beach House Bar & Grill, Brisbane, Qld
Club Hotel Motel Roma, Qld
Wickham Hotel, Fortitude Valley, Qld
Bella Vista Hotel, Bella Vista, NSW
Commercial Hotel, Parramatta, NSW
Coogee Bay Hotel, Coogee, NSW
Cruise Bar, The Rocks, NSW
Huxley's, Caringbah, NSW
Marrickville Ritz, Marrickville, NSW
Strawberry Hills Hotel, Surry Hills, NSW
Taren Pt Hotel, Miranda, NSW
Bridge Inn, Merinda, Vic
Birmingham Hotel, Fitzroy, Vic
Croydon Hotel, Maroondah, Vic
Elgin Hotel, Burwood, Vic
Elsternwick Hotel, Elwood, Vic
Manhattan Hotel, Ringwood, Vic
Pascoe Vale Hotel, Pascoe Vale, Vic
Precinct Hotel, Cremorne, Vic
Temperance, South Yarra, Vic
The Cove, Patterson Lakes, Vic
Union Hotel, Ascot Vale, Vic