One of the biggest trading days of the year approaches, and hotels around the country are gearing up to make the most of Australian pride and the tradition of a beer in the pub.
The competition to attract fun-seeking Aussie revellers on their National day sees innovative venues market an incredible variety of Australiana, food, drink and activities.
Almost compelled to lead this charge, Marty Short's The Australian Heritage Hotel is expecting another monster crowd to its ever-popular Australia Day party, and the backyard BBQ theme will encompass all the essentials of a holiday in the sun.
Headlining is a giant lamington display and pizzas in the shape of Australia. As the only nation known for eating its national emblem, patrons can munch on a choice of Kangaroo or Emu, or take pre-emptive revenge on a Crocodile pizza.
The Hotel has also relaxed its legendary beverage diversity, with its 200+ in-stock beers taking a back seat to a shiny VB bar.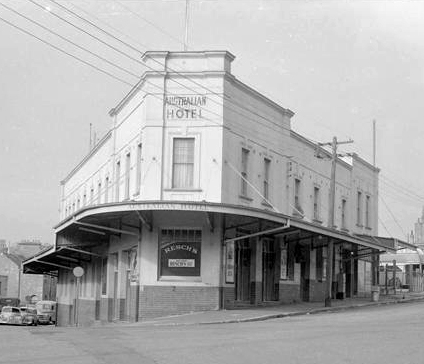 But Aussie icons aren't the only beneficiaries, as Melbourne's European Bier Café similarly prepares for a big celebration in the southern capital – with both locals and foreign visitors due to populate the beer hall for a frothy stein.
Located across from Melbourne's celebratory gathering place, Birrarung Marr, and just a short walk from the now-happening Australian Open tennis tournament, EBC's Sharon Evans says they enjoy a special position in the heart of the CBD.
"We get a lot of internationals on Australia Day. They like to come in and find their favourite tipple on tap.
"We specialise in European beers, but do have traditional lines and Australian beers, such as Carlton Draught and Minimum Chips, and a good selection of Australian wines and spirits.
"And affordable pub grub, of course."
Like The Australian Heritage, Evans says the EBC will be blasting out the Triple J Hottest 100 as it is revealed on the day.
The pub has been hosting its Australia Day parties for 12 years, and honing in on associations, offers free tabletennis – inspired by the Open.