The near-forgotten Commercial Hotel of Crookwell has come to market, as vendor Peter Griffiths looks to other projects.
Built 1871, the two-storey brick pub occupies a generous 1,141sqm block on a prominent corner on the main street of Crookwell, two and a half hours' drive south-west of the Sydney CBD.
Currently branded the Horse & Hound, it is commonly known by its former moniker, the Commercial Hotel, although it has not been open for trade for around five years.
It was bought by Griffiths before he acquired a pub in Bathurst earlier this year, where he has plans for major further development on adjacent land.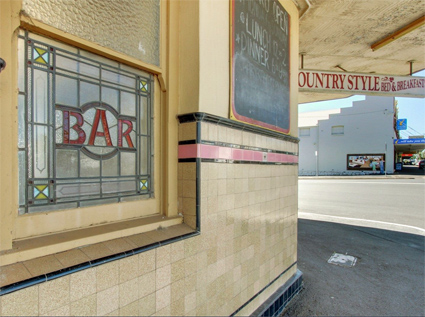 Work was begun at the Commercial, including submission of restoration plans to Council, but it was determined that limited resources meant the project would not begin for years.
Anticipating approval of the DA from Council next week, the pub has been put to market through Ray White Goulburn's Paul Mcintosh, who sold the Exchange Hotel for Griffiths whilst at Elders Real Estate.
The pub still holds an unrestricted hotel licence, but is otherwise a blank canvas.
Mcintosh suggests street level could be reopened without too much work, but the opportunity is likely in a more comprehensive rescue.
"The bones are there. It's probably the best laid-out pub in town, to be honest, the design of it," he says.
Architectural plans submitted included reviving the accommodation and restoration of the former balcony, the latter attracting a conditional grant of $100k.
"The hard work's been done, if you're prepared to spend some money on it," says Mcintosh.
The House & Hound Commercial Hotel vacant freehold is being sold via auction 11am Friday 7 December, price guide of $550,000.