As plans for Sydney's new airport at Badgerys Creek take off, the local pub has hit the market.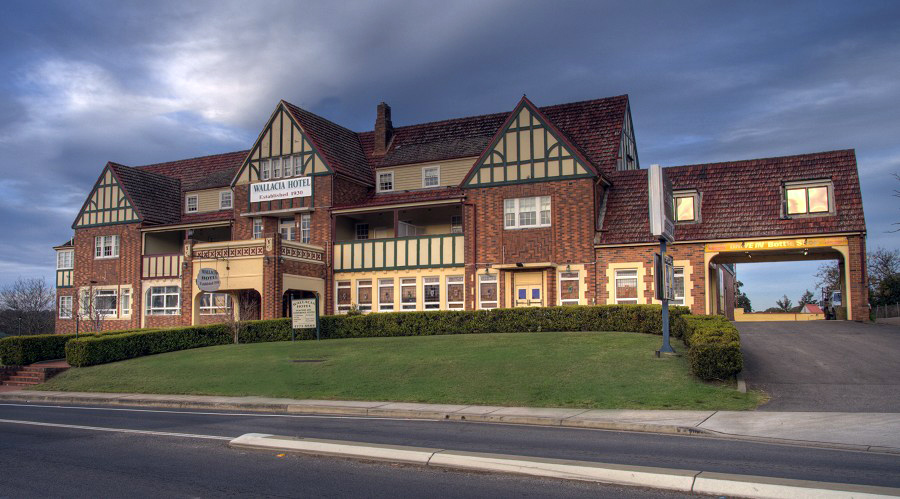 Boasting a string of features including 30 well-appointed accommodation rooms, the Wallacia Hotel is positioned to capitalise on the massive influx of patronage both during and after the construction of the new airport.
Recent reports have suggested Sydney's second international airport will be bigger than New York's JFK and the most significant excavation project in the country since the Snowy Mountains scheme.
Work is scheduled to begin early 2016, with costs expected to top $4 billion. The mammoth project will employ around 10,000 workers, with another 4,000 slated for the Federal Government's surrounding road upgrades. Once built the airport is expected to traffic 10 million passengers annually by 2023 and 100 million by 2005.
As the closest pub to the construction and no competitors in a 15-minute radius, its potential is, well … sky high.
"With 30 accommodation rooms and land for the development of more, the hotel is expected to operate at 100 per cent room occupancy over the next 10 ten years and beyond," Sam Handy, JLL's Vice-President Investment Sales said to PubTIC.
"There will be incredible demand driven by the airport, the Western Sydney Employment Area and the infrastructure upgrades."
Beyond its generous footprint and catchment, the Wallacia boasts a 3am licence, 21 EGMs (SIA 25) and a location that will also benefit from the Federal Government's $3 billion injection into the Western Sydney Employment Area.
The vendor is a property developer seeking to free capital to pour into Sydney's booming residential market. Valuation sources suggest the hotel may fetch upward of $10 million.
The campaign is being driven by JLL Hotels via Public Tender, closing 19 May 2015.