Leading cellar gas supplier SpeedGas has released a new system improving bulk gas storage and delivery, to reduce cost and space.
The Brookvale-based company began over 20 years ago supplying helium gas, and diversified into specialty gas and equipment supply for hospitality, manufacturing, fire safety and other industries.
Its beer gas formulas offer a range of different CO₂ and nitrogen mixes, designed to optimise for site layout, equipment, beer styles and length of line.
As an authorised testing facility, SpeedGas is already able to sell and re-test cylinders, negating ongoing rental costs, but the new Auto Swap System goes further, to make traditional bulk systems "redundant".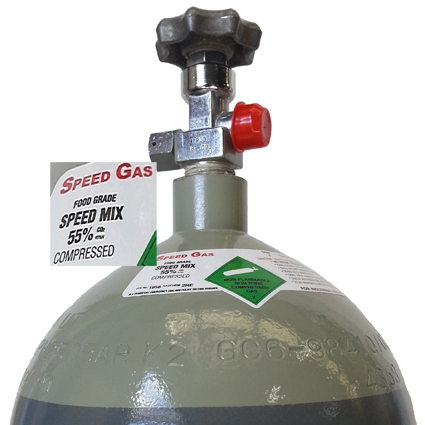 The system uses very high pressure BFG-sized gas vessels with an Automatic Change Over Mechanism. These have the same capability of the old bulk systems, but are reported to be far more efficient, and require less cellar space.
It can be scaled with demand, and have large capacity back-up, and can be installed into most venues regardless of existing equipment or special requirements, such as Coke or Guinness.
SpeedGas says it has begun installing the new system into pubs and clubs, including Manly's Wharf Hotel. The Hotel's operations manager, Brett Martin, says "it is a set-and-forget system that has halved my gas bill, and I have eliminated the wastage".
Tim Brown, proprietor of SpeedGas, says the Auto-Swap system's "ease of use" and savings benefits are proving popular with the hotel clients.
"There are huge savings with SpeedGas Auto Swap Systems, as the old-style bulk systems can cost well in excess of $10k per year for the rental of equipment and the gas used."