The proprietors of the pride of Brolga have listed their thriving operation in southern NSW, ahead of growth slated in both the region and the pub, and as they look to growth of their own.
The Brolga Hotel is a classic single-storey brick premise in the centre of town, offering patrons a main bar with TAB, large 'Saloon Bar' lounge, kitchen adjoining a separate dining area and function space, beer garden, walk-in bottleshop, gaming room with nine machines and TITO, and plenty of off-street parking.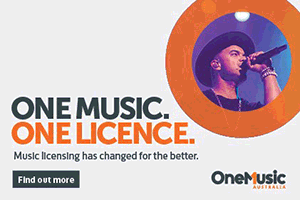 Adjoining the hotel are seven well-presented motel rooms enjoying high occupancy rates. There is also a two-bedroom manager's residence, currently rented as guest accommodation due to demand.
The demand has brought agreement from the landlord to build six new units on the site.
The gaming operation, counting six recently upgraded EGMs, currently provides no smoking solution, but plans have been drafted, now requiring a DA and landlord approval. Being designated Band 1, there is opportunity and space in the room for additional machines.
Partners Daniel Griffiths and Morgan Jones took on the Hotel in 2014 as their first operation, continuing Griffiths' experience working in pubs back home in Albury.
Embracing the town of Coleambally, together they have more than doubled the Brolga's revenue and cemented its role in the community.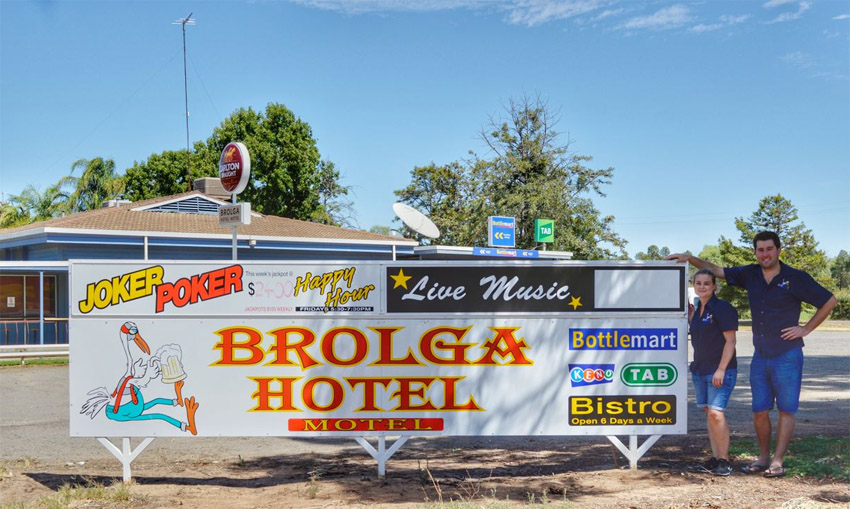 "I decided to take the leap of faith and run a business myself," recalls Griffiths.
"With a bit of hard work and old-fashioned hospitality we were able to increase turnover and provide the town a watering hole they are very proud of."
Coleambally is the one pub and one club home to around 650 people, located around 2.5 hours north of Albury, around 600 kilometres south-west of Sydney.
Originally created by the establishment of the Coleambally Irrigation Area, it celebrated its 50th anniversary in 2018.
After five years onsite most days all hours, Griffiths and Jones have decided it's time to reassess and get back to Albury for a while, as the Hotel stands ready to take on new potential.
"We just want to take a bit of a step back … maybe go down the avenue of having a family.
"We've built it to a certain stage, someone else can grow on that or keep riding the wave its riding at the moment."
Marketing the Brolga is Doug May of Chapman Gould & May Real Estate, noting its strong existing business and upside, in a region seeing new infrastructure including a solar farm and new cotton processing factory.
The business comprises a 25-year lease reporting close to $45k weekly revenue, with rent of $1,525 representing just 3.4 per cent of turnover, and current net returns of 24 per cent.
May says the couple are genuine sellers, but likely to themselves grow to the next level.
"They've worked hard. Once they take a bit of a break they'll probably look to purchasing a freehold. 
"Coleambally is a proud, one pub town with a very strong sense of community that presents as a very pleasant place to live and great environment for family living."
The leasehold of the Brolga Hotel is being sold by Expressions of Interest, closing Friday 18 October.