Hotels around the country continue to be the scene of "childish" behaviour at the hands of motorcycle gangs, as they flaunt laws against their existence.
Members of the Rebels 'outlaw motorcycle gang' (OMCG) recently faced Penrith Local Court over the shocking bashing of two rivals at the Clarendon Tavern in north-west Sydney.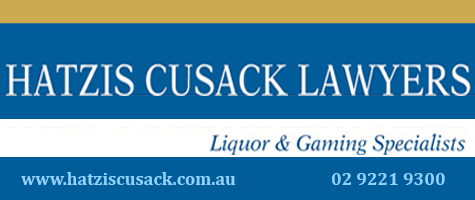 The attack was planned by president of the group, John Weston, with associates Taniela Loloa, Vincenzo Paragalli and Lomano Halangahu, who ambushed two members of the Finks OMCG that were in the bar – located 'in their turf'.
"His words were there was an infiltration by the Finks … it's rather childish,'' Weston's lawyer Derek Shridhar told the Court.
"There was an agreement to be honoured and that was not honoured," he said of a truce between the groups to stay out of each others' territory.
On 5 June last year, before shocked and terrified families, multiple members of the Rebels set upon two Finks members – Corey Spagnol and Peter Hooper.
Four Rebels were charged with affray and participating in a criminal group, and pleaded guilty to Penrith Court. Weston was given 12 months' jail. The others will return for sentencing on 11 May.
"This was a disgraceful act," said Magistrate Roger Clisdell. "Six or seven against two is never a fair fight."
All have been slapped them with orders against associating with each other.
Meanwhile, Police in Western Australia are still investigating a brawl at the Freemasons Hotel in Bridgetown in March that injured 11 locals, with three taken by ambulance to hospital for treatment.
Eight members of an OMCG arrived at the Hotel around 9.30pm and mingled with locals. Shortly before midnight, police were called when a large-scale fight had erupted.
Acting Sergeant Mike Smith noted that the gang members had been dressed in full club colours and lamented authorities weren't notified sooner, as per State legislation against such groups.
"Under section 115 of the Liquor Control Act 1988, hotel management reserve the right to ask gang members to leave or take their patches off straight away.
"They also should immediately notify the Police that gang members are on the premises."
Witnesses and CCTV show a verbal altercation and challenge to "step outside" between a bikie and a local drew support from more locals, resulting in full-scale brawl that spilled out onto the street.
The OMCG members fled in a van before the several police and ambulance emergency services arrived.
Sergeant Smith said they were aware of the gang's presence in the district, but the random incident shows the callous and unpredictable nature of the groups, and authorities are relying on public assistance to battle the problem.
"We were not advised there would be any scheduled visit from the OMCG members to Bridgetown at all during the weekend. This attack highlights the extreme violence criminal motorcycle gangs use to intimidate the community.
"It is the intention of the WA Police and in particular officers from the gang crime squad to target and disrupt the unlawful activities of all outlaw motorcycle gangs. This can be done and will be made easier with community assistance.
"There have not been any charges laid yet and investigations into this incident are continuing. At the very least we are looking at laying charges for disorderly behaviour by fighting.
"I strongly believe that if any community member or hotel staff had contacted police as soon as the gang members entered the Freemasons Hotel this incident would have been prevented."