The sand-swept Cabarita Beach Hotel on the NSW north coast has been put up for sale by the McElhone family.
Located literally metres from the sand and surf of Cabarita Beach, The Beach is one of only a handful of beachfront pubs in Australia.
"This pub has been great for me and my family, personally and of course financially, but we aren't getting any younger so regretfully it's time to sell it," explains vendor John McElhone.
The venue is located adjacent to the main access point to Cabarita Beach, which has more than once been voted Australia's #1 beach, and is the only pub with a hotel licence in the precinct.
It holds 2,500sqm of strata freehold within upmarket beachside resort 'The Beach', offering its patrons bar, bistro, gaming room with 15 GMEs, 16 on-title parking spaces and a separate bottleshop. From the main bar guests enjoy panoramic views on the north-facing deck, looking over parklands, the beach and ocean.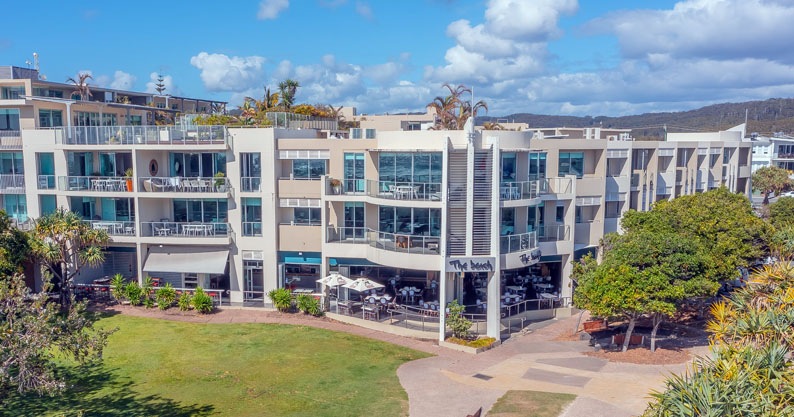 The Hotel reports annual revenue of around $6.5 million for FY23, with high margins, and having done this consistently for years, agents say it is "as close to a 'bullet proof' pub as you'll find".
Cabarita Beach is on NSW's north coast, between Byron Bay and Tweed Heads, an area that has attracted a lot of 'sea-changers' particularly since the pandemic, and industry sources suggest the Hotel might find sale price around $20 million.
The rare asset is being marketed by HTL Property's Blake Edwards, Glenn Price and Brent McCarthy, who suggest you "can't go wrong with absolute beachfront".
"Modern environmental restrictions on developments make it nearly impossible to build so close to the beach, which creates an acute scarcity of assets like this," says Edwards. "And that's only going to be exacerbated in the future."
The freehold going concern of the Cabarita Beach Bar Hotel is being sold via Expressions of Interest, closing 7 December.