The Craft Beer Industry Association has opened entries for its 2015 Awards, following continued growth in the sector and the success of its inaugural Awards last year.
Representing the craft beer industry nationally, the CBIA says the Awards are a chance for brewers to "showcase the continual improvement" of products, and benchmark themselves against the best around.
Last year's Awards saw newcomer Modus Operandi from Sydney's northern beaches take the prized Kegstar Champion Australian Craft Beer award for its creation Former Tenant. Modus Operandi's Jasmin Wearin was suitably impressed.
"The Craft Beer Awards truly reflect the needs and progressive nature of our craft beer industry, and is unquestionably the 'night of nights' on the craft beer calendar – minus the Gold Logies and fake tans!"
Billed to the craft beer-thirsty consumer as "celebrating the people, the ingredients, the processes – and of course, the beer" the competition is expected to see even greater numbers than last year's success
The competition will take place during Sydney Craft Beer Week – 17-25 October – with the Awards held on the night of Friday, 23 October, 2015. Tickets go on sale 4 September.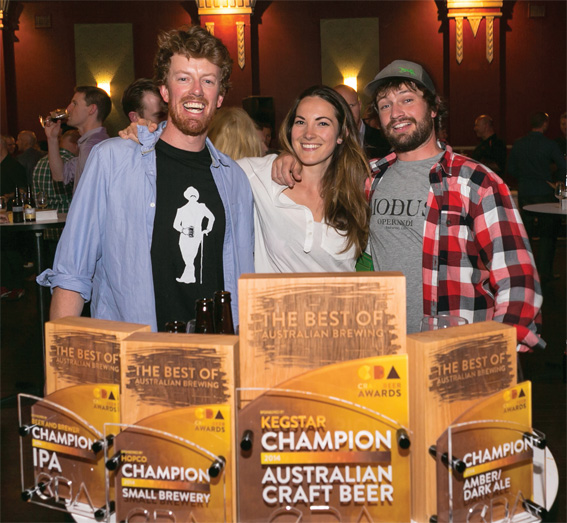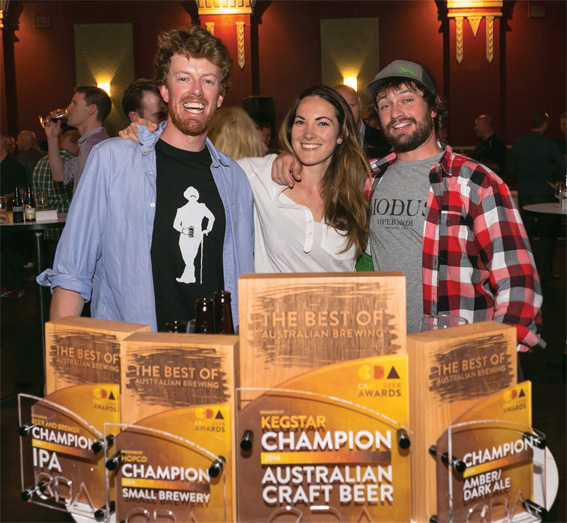 The major 2014 winners were:
Kegstar Champion Australian Craft Beer
Former Tenant – Modus Operandi Brewing Company
CBIA Services to Australian Craft Beer
Willie Simpson
Bintani Australia Champion Large Brewery
Two Birds Brewing and 4 Pines Brewing Company (Shared)
Cryer Malt Champion Medium Brewery
Nail Brewing Australia
Hopco Champion Small Brewery
Modus Operandi Brewing Company
Labelmakers Champion Amber/Dark Ale
Former Tenant – Modus Operandi Brewing Company
Australian International Beer Awards Champion Pale Ale
ESB – 4 Pines Brewing Company
Beer and Brewer Champion IPA
Zoo Feeder – Modus Operandi Brewing Company
Champion French and Belgian Style
Saison – La Sirene Brewing
Champion Porter and Stout
Black Lung IV – Moon Dog Brewing
Champion Specialty Beer
Taco Beer – Two Birds Brewing