Police continue to investigate the arson attack on Monday that destroyed Melbourne pub the Albion Hotel, owned by a group of footballers.
It is reported that two men wearing balaclavas set the hotel alight around 6:30am Monday – just 11 days before it was set to reopen after an extensive and lavish refurbishment.
The masked men were disturbed by the site foreman, who was knocked out and left in the burning building as the men fled. He soon regained consciousness and rushed outside to call emergency services.
The hotel, previously Motel nightclub, is owned by a conglomerate that includes Collingwood superstar Dane Swan, former Melbourne Storm players Robbie Kearns and Danny Williams, and Matt Darcy – head of Darcy Group hoteliers, and brother to former Western Bulldogs player Luke Darcy.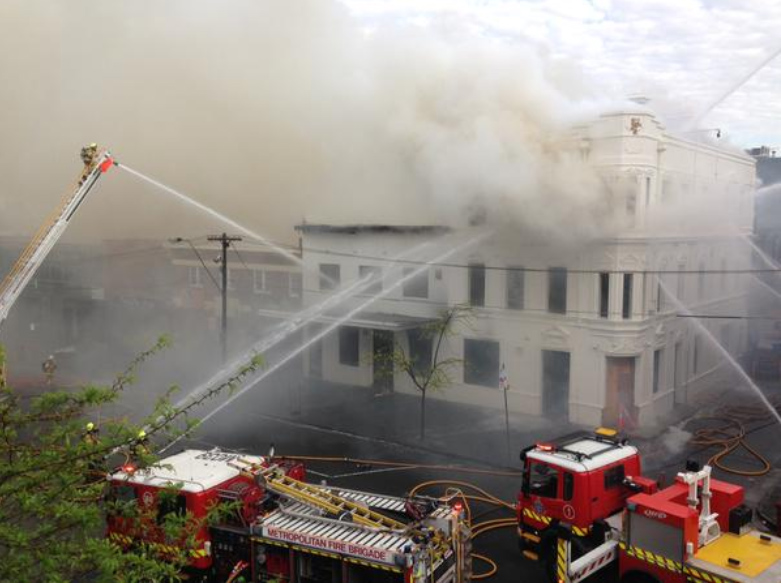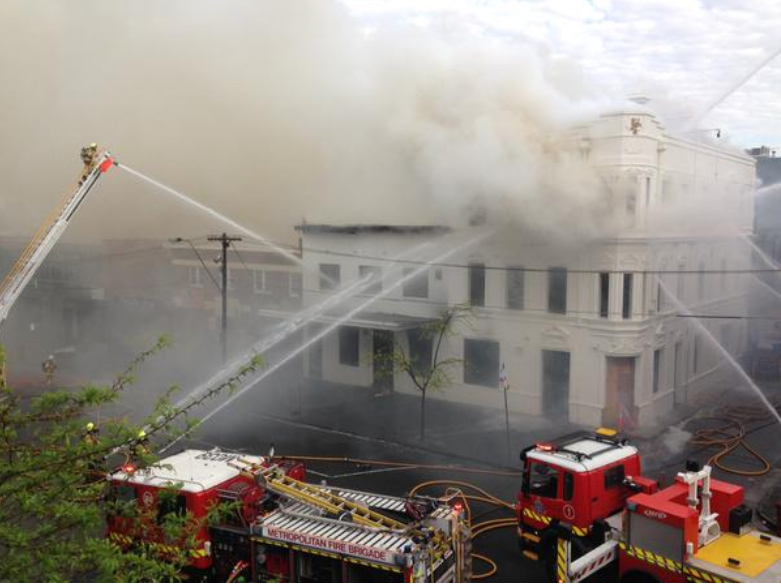 An MFB (Metropolitan Fire Brigade) spokesman said the damage to the pub was so severe it may have to be demolished. An internal wall is believed to have collapsed, and all three levels were still smouldering long after the blaze was brought under control, which had taken around 80 firefighters two and a half hours.
Investigators have cordoned off the area and have not ruled out any lines of enquiry, including links to organised crime and extortion.
Arson chemists were still unable to enter the site yesterday, as engineers worked to carry out an emergency safe works order. Mayor Amanda Stevens said the reporting would effectively rule on the future of the hotel.
"Structural engineers will be on site tomorrow to provide council with a detailed report of the building's condition. This report will determine what other works will have to be carried out by the building owners."
A statement by the hotel's owners on social media thanked well-wishers and said the opening had been delayed "due to an unfortunate incident".