Registration is now open for the largest gaming Expo in Australasia – as the AGE makes a triumphant return to Darling Harbour in August, at the amazing new ICC Convention and Exhibition complex.
After three years at the temporary facility on Glebe Island while ICC Sydney was under construction, the GTA (Gaming Technologies Association) reports its ever-growing Expo will welcome industry guests to 250 exhibitors across 19,000 square metres – representing more than half of the massive Centre's 32,000 m² over two levels.
The new world-class ICC boasts the Exhibition Centre, which includes business suites, and 70 meeting and seminar rooms, some with views over Darling Harbour, as well as the Convention Centre, with its three event spaces covering 2,400 m², theatre seating 8,000, and Australia's largest ballroom, with capacity for up to 3,500 guests. (continues)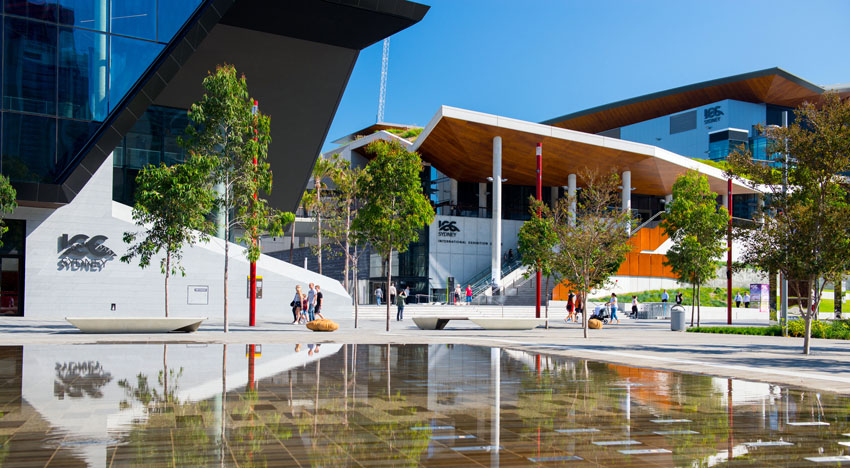 Access to the new complex is considerably better than the Island, with its own Light Rail stop at the door, regular buses to Harris Street, and 800+ car spaces with internal access to the building. There are even 20 charging spaces for electric cars, or the even greener can take the 10-minute walk from Central Station.
"Earlier this year, the GTA arranged for exhibitors to tour the new facility and the space is incredible," Scientific Game's Sandra Renwick told PubTIC.
"There is an innovative new floor plan for the event, and visitors will be blown away. Exhibitors I've been speaking to are talking about their new stands, and fabulous ideas they have for this year. Most companies coincide the release of their best products with AGE, this year it feels like there will be more of it.
"If you want to see everything in one space you have to go to AGE. That's what makes AGE so relevant for us. This is our biggest investment in it yet, and it is going to be spectacular, I can't wait."
Another stalwart at the Expo, IGT are similarly gearing up to show off their latest and greatest.
"The ICC will take AGE to a new level as one of the top three events globally for the gaming and hospitality industry," says IGT's Nigel Turner. "Which makes it the perfect place for IGT to launch our new line up of games – marking a departure from previous years, with some exciting new themes and mathematics."
The 2017 AGE will take place at the ICC Sydney 15-17 August.
Entry is free to hospitality professionals. Visitor registrations are now open, through the event website www.austgamingexpo.com or call the Help Line on +61 2 9211 7430.