News is emerging of a new pub group with deep pockets, amid the announcement the Waugh family has sold the Banksia Hotel and the Belmore Hotel.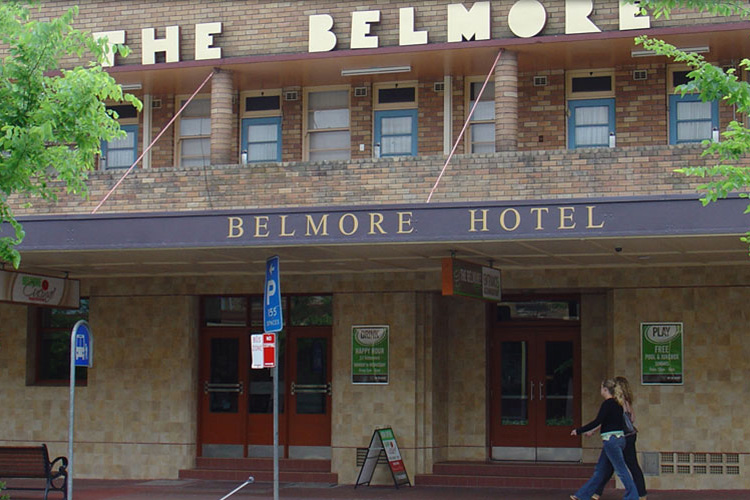 Quietly entering the industry with the recent purchase of top-100 gaming pub the Belmore Hotel, the Singapore-based fund behind the money has backed up the play with the acquisition of Rockdale's Banksia Hotel for a combined total of close to $50 million.
Both pubs came from the stables of the Waugh Hotel Group, as Mitchell Waugh's new vehicle Public House Management Group makes a game-changing shift to city and eastern suburbs food & bev operations – taking the deeds to no less than three Paddington pubs in recent months, for a total outlay approaching $60 million.
Both off-market transactions were conducted through Ray White's Asia-Pacific director, Andrew Jolliffe, who would not elaborate but told PubTIC the company encourages investment houses to employ them to conduct enquiries and "discrete transactions" – sometimes to protect against pre-conceived notions by either party.
"We spend a lot of time and financial resources managing relationships in the Asia-Pacific region, and this transaction is symptomatic of both this commitment, as well as the depth and complexion of the appetite for A-grade Australian leisure-class properties," said Jolliffe.
The Belmore is located in western Sydney gaming heartland, and currently listed as OLGR's #60. Its sale for around $34 million represents the latest in a bonanza of gaming venues that have transacted this year in a climate paying top dollar for their proven consistency.
Located in Sydney's booming south-west corridor, the Banksia is more modestly ranked (#271) and enjoys strong trade through its bars, restaurant and accommodation on a 1,000+ m² mixed-use site with double street frontage.
But importantly for the new operators it is located opposite Banksia train station and the Feros Group's stronger-performing Rocksia Hotel.
Brokering these two sales to the as yet unannounced new group, as well as seeing the Waughs invest proceeds into top-of-the-market acquisitions of the Woollahra Hotel, the Royal Hotel and the Four in Hand, Jolliffe suggests the agency's attention to market vectors – such as Aristocrat's quarterly announcements and demographic commodity prices – has proven successful for them this year.
The Australian Financial Review previously suggested the new group has been set up specifically to acquire "hospitality properties along Australia's eastern seaboard" – likely with a gaming focus. Unable to comment, Jolliffe suggests this model is consistently attractive to the investment class.
"Gaming-based businesses in NSW, and other Australian states and territories, are robust, reliable revenue streams; and probably as importantly, they are scalable business units," Mr Jolliffe said.