An active NSW police constable and his girlfriend have escaped conviction for charges resulting from their behaviour at Hotel Illawarra, as the incident was "spur of the moment".
In May last year, Leading Senior Constable Nathan Higgins and his partner, nurse Sasha May Carruthers, were asked to leave the Hotel by security and management. The request was prompted when Carruthers was observed to be in an intoxicated state, after trying to pay for drinks with her passport.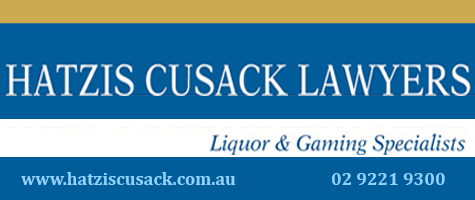 Although Carruthers initially agreed to leave without incident, escorted by security and Hotel manager Craig Atkins, they were joined by Higgins, who objected, stating "you're both tough, picking on my missus".
Atkins then advised Higgins to also "call it a night", but CCTV showed the police officer then assault the manager, executing an "aggressive" push to the throat.
At this point Higgins was restrained by security and reportedly thrown to the ground, where he sustained an injury above his left eye. Carruthers in turn became verbally abusive, and refused to leave despite repeated requests to do so.
The pair eventually left, and flagged down a passing police car to report the incident – but to their surprise, after reviewing the CCTV footage, police issued charges against the couple.
They appeared in Wollongong Local Court last Friday, where both pleaded guilty; Higgins to the charge of common assault, Carruthers to 'remaining in licensed premises as an excluded person'.
Legal counsel for the couple, William Barber, argued that Higgins struck the stationary manager "purely to get distance" between them, and was then grabbed around the neck by security and thrown to the ground, resulting in a laceration that required stitches. The Court was told no charges had been levelled at the guard responsible.
Barber also noted that Higgins had been informed a negative result in the hearing would cause him to lose his job. Leading Senior Constable is the NSW Police rank just below Sergeant.
Magistrate Brett Thomas brushed off implications around Higgins employment, yet did choose to not record convictions against the pair, noting their lack of prior history or other convictions.
"I accept it was a spur of the moment reaction by Mr Higgins," stated Thomas.
"It would not be appropriate and the community would not expect these matters to be dealt with by recording a conviction."