One of Tamworth's workman's pubs has hit the market, as owner Matthew Zell seeks to free time for his other hotels and businesses.
The large-format Locomotive Hotel occupies 2,500 m² just off the Oxley Highway in Tamworth, unsurprisingly, adjacent the train station. The two-storey brick pub was established in 1878, comprising a public bar, dining area, gaming room with 12 EGMs, TAB, bottleshop and enormous function room.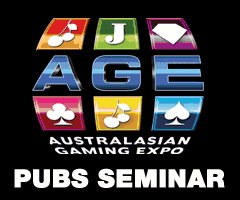 Beyond the Locomotive, Matthew Zell owns Tamworth's Imperial Hotel and the Tattersalls Hotel in Gilgandra, around three hours' drive away, plus other business interests in the region.
"We have had the Hotel for over five years now, and whilst it has been good to me and my partners it is simply taking up too much of my time. As a result, we are looking to exit the property quickly," says Zell.
"I have no doubt that a new hands-on operator would have real success here."
The blue-collar pub is being marketed by Ray White Hotels' Xavier Plunkett, who echoes the upside on offer to a dedicated operator.
"An improved and more consistent food and beverage offering will increase foot traffic into the venue whilst upgrades to the gaming operation could see an immediate benefit to the bottom line."
Tamworth is around 400 km's north of Sydney and famously the country music capital of Australia, hosting the enormous annual Tamworth Country Music Festival – the second-largest CMF in the world.
It is also known as the 'Equine Capital of Australia' and is a major regional centre in the New England district. Tamworth earned the nickname the 'First City of Lights' due to being the first place in Australia to use electric street lights, back in 1888.
The freehold going concern of the Locomotive Hotel will be sold via Private Treaty, with price expectation circa $2 million.