Every team … every sport … every TV channel … service by Game On Live Sports
There are dozens of content providers – selling specialised programming to venues for their thirsty fan-base.
Searching the providers, writing a schedule and posting it to notice boards is time-consuming.
Promoting the events through a website and social media is essential for good attendance, and takes more time.
'Game On Live Sports' does these menial part (and more) with no time or effort.
– Custom, printable reports are provided to the venue each week.
– Your unique schedule (example below) lives on your website page – telling patrons whatever information you wish to offer.
Search by: Sport, Team or Times

TRIAL GAME ON!
FREE
Benefits for Game On Pubs:
Soccer – 36%
AFL – 17%
Boxing – 13%
Rugby – 12%
UFC – 10%
Basketball – 5%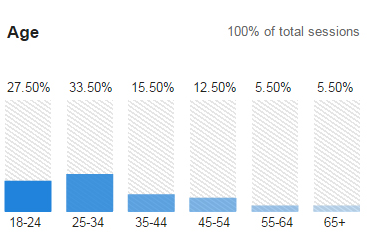 Live, Customised Schedule Provided by Game On Live Sports

"Game On saves us hours every week, and our staff and patrons love our new website's schedule."
Jenny Hurley, Hurley Hotel Group
Sportys bar + Arena, Fullarton, South Australia
"Game On provides us with new and innovative tools to promote our sports bar and TAB.
"The embedded schedule looks great, and the service and support are terrific."
Daniel Martin,
The Dandenong Club, Victoria

Save at least 5 hours a week – from just $8.38*
Premium:
$11.08* per week

($576.16 P.A.)
All features, including:
Weekly schedule – complete control and automation
Embedded schedule
Access to reports and statistics
Promote Deals and offers
Home page and sub-page targeted advertising (location-based)
Top search results.
---
Basic:
$8.38* per week

($435.76 P.A.)
Includes:
Weekly schedule
Promotes Deals and offers
2nd search results
* Prices quoted exclusively to PubTIC
CUSTOMISED TO SUIT YOUR WEBSITE

SHOW WHAT YOUR PATRONS WANT TO SEE

SAVE TIME AND EFFORT WITH CUSTOM SCHEDULING

GOLS DIRECTS PEOPLE SEEKING SPORTS VENUES TO YOUR WEBSITE

GOLS DIRECTS PEOPLE SEEKING SPORTS VENUES TO YOUR WEBSITE

MOBILE-FRIENDLY
Allows searches by Sport, Team or Times – across every feed at once
The schedule display can match and fit into your existing website
Display any elements and information to engage your audience
Schedules are updated daily – always current and correct, with no time spent
New patrons: GOLS receives a lot of Sportsfans looking for venues and re-directs them to members' websites
Mobile-friendly
..