After years of searching and planning, the team behind many successful Victorian pubs has 'grown' a new branch in its history – taking over one of Melbourne's popular laneways to build another.
Brothers Matt and Andy Mullins, along with Tom Birch and Doug Maskiell, form Sand Hill Road (SHR) pub group, which already boasts an impressive collection of innovative and award-winning venues.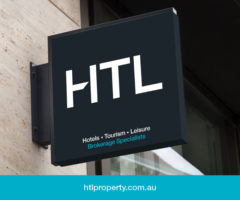 With a reputation for reinvigorating faded sites, successes have thus far included the Richmond Club Hotel, Bridge Hotel, Prahran Hotel, Terminus Hotel, The Posty and Holliava. SHR cite their approach as aiming to deliver "interesting and dynamic spaces" that remain true to the principles of a traditional pub.
After at least five years looking for "the right site" in the Melbourne CBD, the group learned of the vacant former home of Rosati, and pounced. The new Garden State Hotel will open later this month.
"We first heard the Flinders Lane site was available about 2.5 years ago," Matt Mullins told PubTIC.
"We walked through it one afternoon, and signed the deal the next morning. We then went through a year of design and permitting, and just over a year of construction."
Built in the 1890s, 101 Flinders Ln began life as a textile mill. In the 80s and 90s it was the bohemian Euro-style home of Rosati – a montage of terrazzo, mosaics, huge wall murals, timber, stone and shiny aluminium billed as the "must-visit, must-drink, must-eat, see-and-be-seen epicentre of buoyant Melbourne".
"What was truly amazing was the sheer scale of it," continued Mullins. "The enormous saw-tooth roof … the huge sense of volume … and all of that was still there, and still is now.
"The Garden State is certainly our biggest project, several times over.
"But it's still a pub. It's still what we know best. And yeah, there have been plenty of challenges; trying to build five storeys on top of a Melbourne laneway ain't easy.
"Working up the systems that run seven bars, three kitchens and 120 staff has taken a year of non-stop full-time work, but we've built a team of absolute superstars to help design it, build it and run it, and honestly, opening a venue has never felt smoother."
Occupying 2,000 square metres adjacent to AC/DC Lane, surrounded by on-trend restaurants, in the heart of Melbourne's foodie precinct, the new pub takes its name from Victoria's century-old moniker of 'the garden state'.
It backs up this legend with four floors of hospitality, centred around a magnificent multi-level indoor beer garden adorned with lush greenery including three large ficus trees. The Rose Garden, Balcony Dining Room and The Observatory spaces enjoy unique stylings and advantages including private function facilities.
The Garden Grill leads the menus, offering 'modern Australian' creations by group executive chef Danny Parreno, formerly with Merivale, and the Garden State's head chef, Ashly Hicks.
Drinks will include an "extensive" wine cellar, and cocktails inspired by Kevin Peters, formerly of acclaimed small bar Eau de Vie.
SHR say the pub encompasses the best attributes of Melbourne: gardens and laneways, and will be an "oasis" for workers and residents in the concrete jungle.
SHR again commissioned Techné Architects for the design, which has steered all its previous venues.
"Within the Melbourne CBD there is probably no other hospitality venue, based on the spirit of a pub, that offers a comparable variety of spaces and experiences under the one roof," said Techné director Justin Northrop.
The opening date has not yet been confirmed, but Sand Hill Road maintain it will be in July.