The 2016 Australasian Gaming Expo is around the corner, and operators the Gaming Technologies Association offers 'Eight Things You Should Know' before the Expo.
#1. The Australasian Gaming Expo (AGE) was first held in 1990, and has been held every year since, making this year the 27th AGE. It is the oldest and largest show of its kind in the Asia-Pacific region.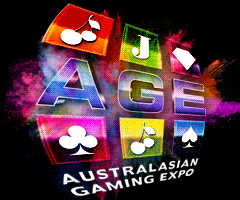 #2. Australian Gaming Machine manufacturers will be launching new games and machines at this year's event. The AGE is your opportunity to see them first.
#3. There will be over 50 new exhibitors at this year's AGE providing everything from gaming equipment to marketing support, amusement machines to POS systems, uniforms to cruising.
Learn how to identify counterfeit currency and see what the Reserve Bank of Australia has in store for the new Australian banknotes.
#4. The event is again being held at the Sydney Exhibition Centre @ Glebe Island. Visitors to the event can arrive by complimentary ferry from Darling Harbour, complimentary bus from Central Station and Pyrmont, or taxi or private car. A complimentary shuttle bus will operate between the Sydney domestic airport terminal T3 and Sydney Exhibition Centre @ Glebe Island on the operational days of the expo. All airport shuttle trips must be pre-booked. More information about getting to the venue can be found on the event app or the event website.
#5. Download and enable the AGE mobile app from the Apple store or Google Play before you arrive, and Beacon technology will keep you up date with what's happening throughout the event. The app also features an interactive event floor-plan so you can locate exhibitors by name or category. More information on the AGE website.
#6. Sydney Exhibition Centre @ Glebe Island is located on the Sydney Harbour foreshore at Glebe Island, with views of both the Harbour Bridge and the Anzac Bridge. This historic Sydney location has had many uses, including as a USA Army Depot during World War II and more recently as a filming location for Baz Luhrmann's The Great Gatsby. The current Exhibition structure was repurposed from the 2012 London Olympics and sits on a concrete slab the size of five football fields. The 2016 AGE will be using all four Halls of the venue for this year's event.
#7. As always, visitors attending the show have the opportunity to win a trip for two to G2E, in Las Vegas, in September. One trip for two is drawn on each of the three days of the AGE.
#8. Visitor registration is still open, at www.austgamingexpo.com, or call the Gaming Expo Help Line on +61 2 9211 7430.
The 2016 Australasian Gaming Expo will take place Tuesday 9 to Thursday 11 August at the Sydney Exhibition Centre @ Glebe Island.